If you are going to be spending some time in Waikiki, Hawaii, and you love coffee done right (maybe with a sweet treat on the side, too), then this article is for you. Whether you are on the hunt for the best, creamiest latte, or if you are vegan and wonder whether you can couple a good espresso with some dreamy food, here are our top 10 choices for the best coffee in Waikiki.

1. Maleko Coffee and Pastries
Any drip coffee lovers out there? This coffee shop is for you. At Maleko Coffee and Pastries you can find some delicious, fresh drip coffee — to have either at one of the tables or to take away — accompanied by a fragrant croissant, brownie, or cookie.

2. ALO Cafe Hawaii
Are you vegan or traveling with vegans? Fear not: you can still drink delicious coffee in Waikiki while being super-sustainable and healthy, too. Where? But at ALO Café Hawaii, of course. This hidden gem serves up yummy vegan breakfasts and fresh coffee — poured with plant-based milk, it goes without saying.

3. Ali'i Coffee Co
In the vibrant heart of Waikiki you can find this traditional Hawaiian café that lets you explore a huge range of unique types of coffees. From specialty expresso to Ube latte and nitro cold brew, prepare to be seriously spoilt for choice.

4. The Sunrise Shack Waikiki
This oh-so-cute coffee shop in Waikiki is a must if you love coffee AND have a passion for interior design, too (or just want to snap a few Insta-worthy shots). The food is as colorful as it is delightful, and the bullet coffee is an absolute concentrate of fresh, vibrant energy. As if all this wasn't enough, the Sunrise Shack also boasts a fabulous location, as it stands right opposite the gorgeous Waikiki Beach.

5. Kona Coffee Purveyors
On the lookout for something a bit more gourmet? Head over to Kona Coffee Purveyors, located by the Kuhio Avenue entrance of International Market Place. Here, you will be able to find superb, single-origin, local coffee beans roasted freshly by expert baristas. And, if you're hungry, make sure to try out one of their divine croissants!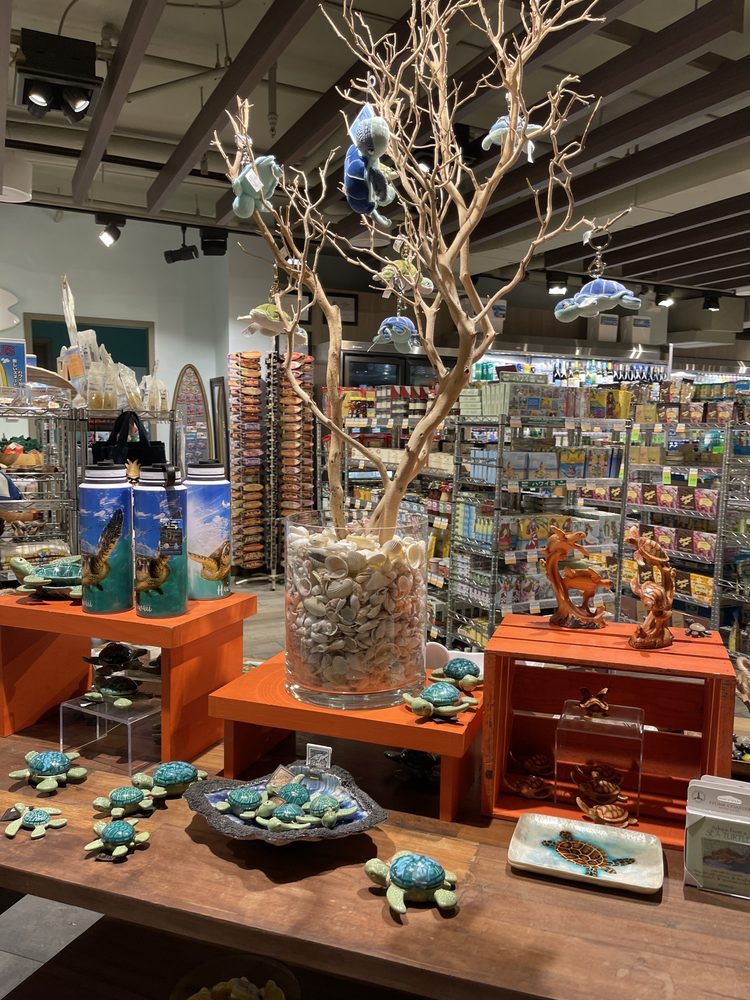 6. Holoholo Cafe & Market
If you thought that you couldn't possibly find a place in Waikiki where you could get tasty coffee, delicious food, AND do a little bit of shopping, too, then you haven't come across Holoholo Café & Market. As the name itself suggests, this lovely little café serves both food and coffee, as well as a great range of souvenirs that make for the perfect post-Hawaiian vacation gift.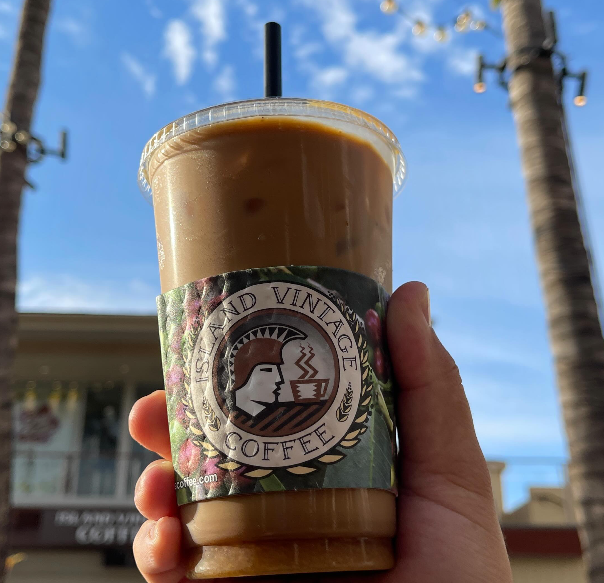 7. Island Vintage Coffee Waikiki
Do you love coffee? Do you have a sweet spot for acai bowls? Then, go straight to Island Vintage Coffee Waikiki, and you won't be disappointed. The Waikiki location of this much-loved chain of cafes is truly heavenly, and lets you enjoy coffee and acai at their very best.

8. Hawaiian Aroma Caffe
One of the most popular local coffee chains, Hawaiian Aroma Caffe is a paradise for lovers of creamy, frothy lattes and cappuccinos, mouth-watering waffles, and acai bowls that pack a punch. There are three in total, in the whole of Waikiki, which means they're very easy to spot so you really have no reason to skip them!

9. Honolulu Coffee
Serving Kona coffee together with a wide selection of pastries and other sweet treats, Honolulu Coffee is another famous coffee chain in Hawaii. In Waikiki, you'll find it by the entrance of the Moana Surfrider Resort. You can either have your coffee to go or sip it at one of the tables or rocking chairs located nearby.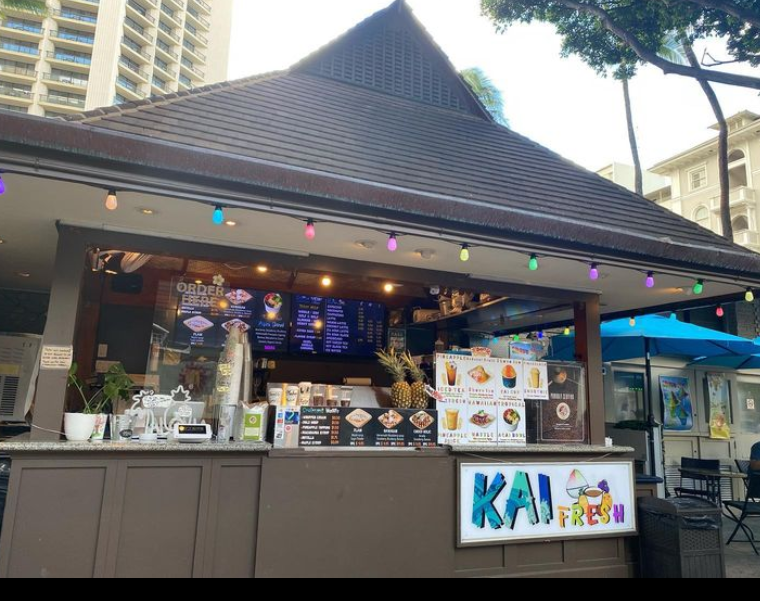 10. KaiFresh
Sometimes, all you want is just a great coffee to go. If that's the case, there's no better spot in Waikiki than KaiFresh, in the middle of the hustle and bustle of Ka'iulani Avenue. The coffee here is not only very good and served quickly, but it is also very cheap. If you have a bit more time, don't miss one of their yummy desserts, or refuel with a wholesome acai bow.
Ready to Savor the Best Coffee in Waikiki?
Are you planning a vacation in Waikiki anytime soon? If so, it's a great idea to do a bit of research on the best places to eat and drink locally.
When it comes to fresh, local coffee and delicious, nutritious breakfasts, our top ten list of the best coffee shops in Waikiki can help.
Try one (or more!) of these out, and you will see what the buzz is all about!