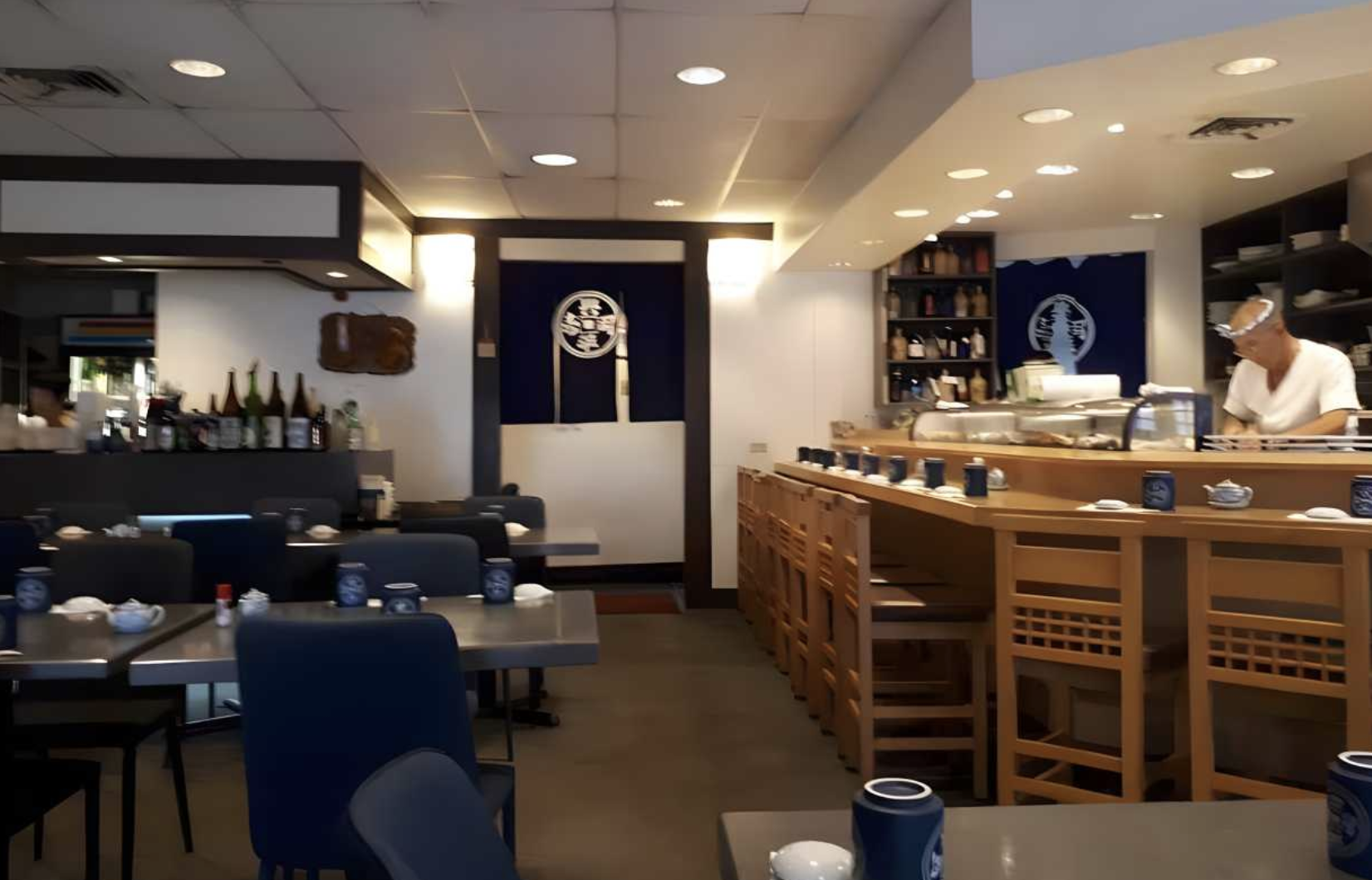 1. Yohei Sushi Restaurant
Yohei Sushi is a Honolulu-based restaurant specializing in authentic Japanese cuisine. It sources its ingredients from both Japan and Hawaii, making for a truly unique dining experience. Yohei Sushi has received various accolades over the years for its food and service, solidifying it as one of the city's most beloved eateries.
Chef Kazuto Obara founded Yohei Sushi with the intention of providing Honolulu locals with a taste of Edomae sushi. The restaurant has since become known for its excellent sushi as well as its unrivaled Japanese dining experience.
In addition to an impressive array of sushi rolls, Yohei Sushi's menu features traditional Japanese favorites that are sure to satisfy any appetite. And if you're looking to pair your meal with something from our bar, they offer a wide selection of sake, shochu, and wine. They are open for lunch and dinner from Monday to Saturday.

2. Yanagi Sushi
Yanagi Sushi Honolulu is a trendy sushi spot that uses fresh, local ingredients in all of its dishes. It has been rated as one of the best sushi restaurants in Hawaii.
If you're looking for amazing sushi at a great price, then Yanagi Sushi is the place to go. It's definitely a must-try for foodies! Plus, the cozy and intimate atmosphere makes it the perfect spot for dinner with your significant other or a night out with friends. The staff are also super friendly, so you'll be in good hands.
Come to Yanagi Sushi for delicious sushi rolls, sashimi, and other Japanese dishes. With such a wide variety of food on our menu, there's sure to be something for everyone! So what are you waiting for? Hurry to Yanagi Sushi now!

3. Sushi ii
Sushi II is a popular sushi spot in Honolulu serving up all sorts of sushi creations. With its casual and comfortable atmosphere, it's no wonder why everyone loves coming here to eat! The staff are always friendly and knowledgeable, able to help with any questions you may have.
In addition to being delicious, the sushi rolls at Sushi II are also creative and full of flavor. Whether you're a first-time diner or a seasoned pro, there's sure to be something on the menu that you'll enjoy. And if you can't stay for dinner, no worries! This restaurant also gladly accepts take-out orders. Just give them a call ahead of time so they can prepare your order accordingly.
Trust us when we say that this is one place you don't want to miss out on eating while in Honolulu – especially since seating fills up fast! Make sure to reserve your spot today for the best experience possible.

4. Doraku Sushi Kaka'ako
If you're looking for a chic sushi spot in Honolulu, Doraku Sushi Kaka'ako is the place to be. The restaurant boasts a modern design with dark wood floors and beautiful lighting – ideal for your Instagram feed. Not to mention, they have an extensive selection of sake and beer to pair with your sushi roll. So if you're looking for a new place to take pictures and enjoy some delicious Japanese cuisine, be sure to check out Doraku Sushi Kaka'ako!

5. Hihimanu Sushi
Hihimanu Sushi is the best seafood spot in Hawaii and will leave your taste buds begging for more. All of their meals are packed with flavor and reasonably priced, making it a popular choice among locals and tourists alike. Consider Hihimanu Sushi for your next sushi craving. With Omakase sushi, you leave it up to the chef on what to serve. This is perfect if you want a variety and don't know what you're in the mood for. All of the dishes are made with prominent ingredients that ensure both freshness and flavor! The owner and chief, Chef Ray has over twenty years of experience in making sushi. You're guaranteed an amazing meal when you come here!
6. Mitch's Fish Market & Sushi Bar
Mitch's Fish Market & Sushi Bar should be your go-to spot in Honolulu for sushi. Mitch is a well-known figure in the area, and his establishment provides top quality sushi options whether you are looking to celebrate an event or simply cure some cravings. All of Mitch's platters can be ordered in advance, making it easy and convenient to enjoy his delicious cuisine. So what are you waiting for? Head on over to Ohohia Street today and give Mitch's a try!

7. Furusato Sushi
If you're looking for the perfect sushi joint to try in Waikiki, look no further than this fashionable spot. They serve a variety of scrumptious sushi dishes – but if you're venturing out with somebody special, we recommend ordering up the deliciously dynamic Waikiki or Hawaiian Bridge! Both are comprised of an exquisite selection of fresh sashimi and sushi that is sure to tantalize your taste buds as well as satisfy two people.

8. Bozu Japanese Restaurant
Traditional Japanese dishes at an affordable price point? Bozu has got you covered. Honolulu's go-to spot for sushi and sashimi, this restaurant is always crowded for a good reason. Bozu offers a delicious and diverse menu, with something sure to please everyone. With great sushi, plus teriyaki chicken, tempura, sake, beer and desserts on offer – not to mention a friendly and helpful staff – it's no wonder Bozu is open every day from 5 PM to 12 AM (except Thursdays).

9. Ginza Sushi Ward
Assuming you're looking for a great place to get sushi in Honolulu, look no further than Ginza Sushi! Ginza Sushi Ward location is situated right in the center of the lively and friendly Kaka'ako district. In addition to fantastic sushi and sashimi, they also offer an extensive menu with plenty of other delicious options. If you're ever feeling indecisive at lunch or dinner, Ginza Sushi is the perfect place for you. Offering a "Create Your Own Combo" option on their menu, you can pick and choose your favorite dishes from Chicken Teriyaki to Fish Katsu (and more). The restaurant is open seven days a week with different hours depending on the day of the week (11 am -9 pm on weekdays and 10 pm on weekends) –but they're always around when you need them!

10. Sushi Ginza Onodera Hawaii
Sushi Ginza Onodera is a very popular sushi restaurant in Honolulu because it offers Edomae-style sushi. Edomae style is the classic way of making sushi that originated from "Edo," which we now know as Tokyo. The deliciousness of the food and excellence of customer service makes Sushi Ginza one of the best places to get sushi in Honolulu. They offer lunchtime Omakase courses where you can sample an array of their different types of Omakase sushi.